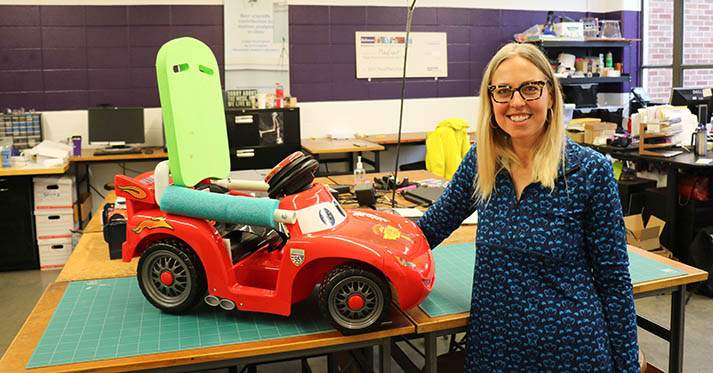 06 Feb

KL2 program welcomes new scholars

Finding enough time to dedicate to research pursuits can be a challenge for any junior faculty member. After fulfilling teaching and clinical responsibilities, free periods of time left for research are often few and far between. To mitigate this challenge, the Institute of Translational Health Sciences is supporting three promising investigators through the KL2 Multidisciplinary Clinical Research Career Development Program.

"The program provides mentorship, experience and training to help young investigators take the next step towards obtaining the independent K and R awards needed to establish themselves as researchers," says program co-director John Amory, MD, MPH, "It is a privilege to work with the brilliant young investigators in so many field and see them succeed and improve human health!"

The ITHS KL2 program is a multidisciplinary program, up to three years in length, that is tailored to the research and career development needs of each scholar. Investigators are trained in-depth in a specific area of research, while also gaining knowledge of the full spectrum of clinical research. This year, the KL2 cohort was selected to represent three tracks along the translational research spectrum:
Development of new therapies through target identification and validation.
Demonstrate innovation through early clinical research
Disseminate research findings through community implementation.
Using technology to help children with disabilities drive their own motion (Demonstrate)
Children with disabilities often miss out on early social interactions due to the limitations of their mobility and a lack of accessible environments. Heather Feldner, MPT, PhD, Post-Doctoral Fellow with the UW School of Engineering, aims to improve social interactions and experiences for these children by providing mobility technologies at an early age. Dr. Feldner has been a part of a research and outreach organization called Go Baby Go since its inception in 2012; they supply modified electronic toy cars to children with disabilities (featured picture). As a translational researcher, however, Dr. Feldner realized that little had been done to study how these cars were being used and what the greater impact would be for the children and their families.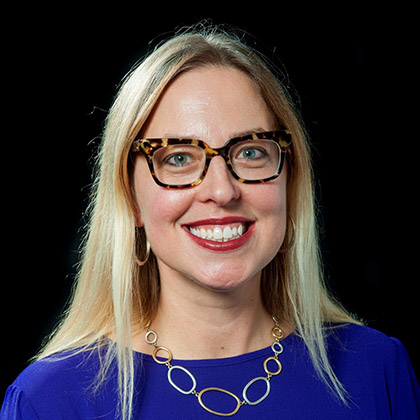 Dr. Feldner's KL2 project aims to contextualize what disability means and look more deeply at how people with disability access our world and how this can be improved with technology. One idea behind these modified cars is that children and families may react differently towards a more socially friendly mobility device. Moreover, the more expensive medical devices (like wheelchairs) may not even be available for children at this young age. Dr. Feldner's project will study where the cars go and how they are used as well as the social communication interactions that happen among the children and families with and without the assistance of a mobility device.
Dr. Feldner is excited to push the science forward and collect evidence to demonstrate what health outcomes can come out of an intervention like this. With an improved understanding of the developmental impacts of supported mobility devices, intervention may help children with disabilities engage with their family, peers, and the world around them.
Developing a vaccine to target lung cancer cells (Develop)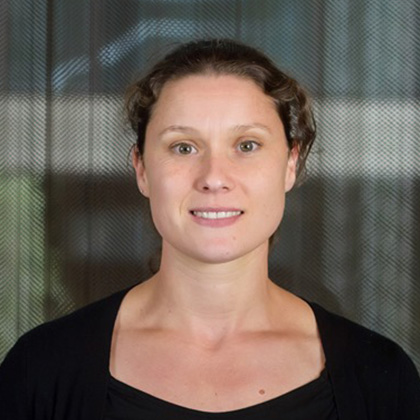 As researchers continue to identify how individual cancer cells attack human health and how our immune defense system responds, treatment plans becomes more and more targeted. Laura Riolobos, PhD, Assistant Professor at the UW School of Medicine, has a background in basic science as an expert in the biology of viruses that infect tumor cells (oncotropic viruses). As her career began to develop, Dr. Riolobos wanted to do more than study the disease; she wanted to be a part of the cure. She became an expert in squamous cell carcinoma (SCC), a prevalent form of lung cancer.
As a translational researcher, Dr. Riolobos combines her knowledge about how SCC works with newly developed technologies in cancer immunotherapy to develop a vaccine that could help prevent lung cancer in population at risk and/or treat lung cancer at early stages. Tumors express antigens (proteins recognized by the immune system) that are recognized as foreign by the immune system.  This type of vaccine is designed to help the immune system to recognize tumor antigens and eliminate cancer cells.
With her KL2 project, Dr. Riolobos will perform one of the earliest phases of translational science: converting a scientific concept into medical treatment through animal studies. In order to do this, Dr. Riolobos developed a mouse model that can be used to test the immune response to the vaccine. Using animal models will help Dr. Riolobos determine which versions of her vaccine perform better to fight cancer, how the vaccine works in conjunction with other cancer treatments, and potential side effects. The best performing vaccines can then be tested in clinical trials.
Using technology to study and improve sleep patterns (Disseminate)
Chronic insomnia (difficulty initiating or maintaining sleep at least 3 nights/week for at least 3 months) contributes to long term health issues and can severely impact a person's quality of life. While there has been a significant amount of research in this area, treatment can be costly and is limited by the number of providers available. In addition, traditional tests used to diagnose sleep disorders are not routinely used for insomnia as they require a patient to undergo observation outside of their normal sleeping environment and for only one night, which can limit the accuracy of the information collected as insomnia is characterized by significant night-to-night variability.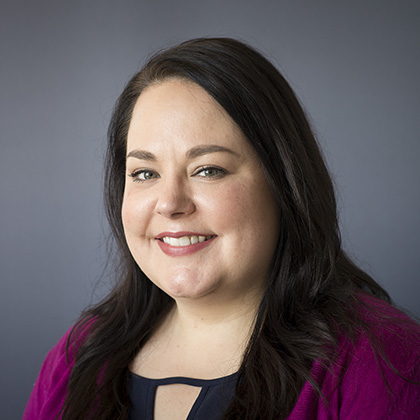 Dr. Devon Grant, PhD, Post-Doctoral Fellow at Washington State University, is working with a newly developed technology to help bring diagnostic data collection and treatment plans to people suffering from insomnia. S+ is a non-contact device that can record sleep data from a nearby surface in the patient's bedroom. With S+, sleep data can be collected nightly without disrupting the regular sleep patterns over a longer period of time, which is a major departure from how objective studies of sleep have been conducted in the past: overnight in sleep laboratories. In addition to the sleep monitoring, S+ is equipped with an integrated application that provides individualized coaching for sleep improvement similar to cognitive behavioral therapy methods that would be used with in-person or online treatment.
With her KL2 project, "Naturalistic Monitoring and Treatment of Chronic Insomnia," Dr. Grant plans to characterize the long-term sleep patterns of patients with insomnia in their natural environments and also compare various treatment interventions. By the end of the study, Grant hopes to provide new information on how to better treat insomnia in a more accessible and cost-effective manner.
The KL2 program is funded by the National Institutes of Health through ITHS' grant with the National Center for Advancing Translational Sciences. "The collaborative and interactive training approach of the KL2 program rapidly elevates investigators abilities to develop and execute high quality translational research projects," according to co-director Christy McKinney, PhD, MPH. Part of the KL2 program mission is to provide an entryway for early investigators to the field of Translational Science.
Visit the ITHS Education pages to learn more about the KL2 program and other education offerings from ITHS.