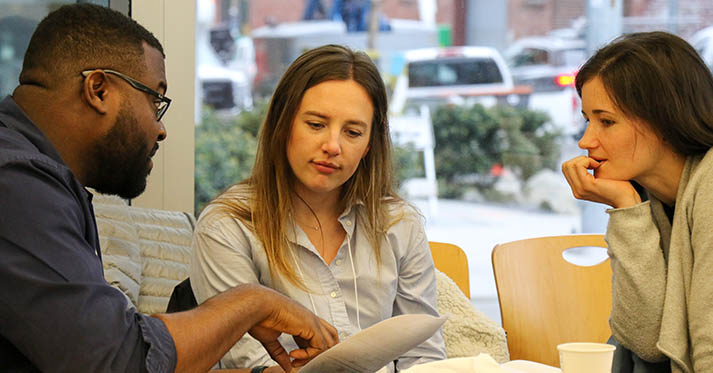 20 Aug

Graduate and post-doctoral training program applications due October 31st

[NOTE: The application period for this award is now closed] ITHS is now accepting applications for two formal research training programs. The KL2 Multidisciplinary Clinical Research Career Development program and TL1 Translational Research Training program are designed to provide financial support and mentored training in clinical and translational science competencies.

Early in one's career, it can be hard to find dedicated research time and funding. ITHS seeks to support graduate students and junior investigators in overcoming this challenge. Both programs focus on developing research related skills with an emphasis on inter-professional collaboration.

"These programs provide an opportunity for dynamic interactions and greater exposure to multiple scientific perspectives," Says TL1 program co-director Dr. Joie Whitney. The TL1 program provides one-year of specific translational science training, career development opportunities, and team science skills to help trainees function effectively within clinical research teams.

Similarly, the KL2 program for junior investigators allows scholars to dedicate time to mentorship, training, and individual research projects for up to three years of funding. According to program alumnus and current co-director Dr. Christy McKinney, "the collaborative and interactive training approach of the KL2 program rapidly elevates investigators' abilities to develop and execute high quality translational research projects."

Both the KL2 and TL1 programs welcome applicants from all types of clinical research including patient-oriented research, translational research, small- and large-scale clinical investigation and trials, epidemiologic and natural history studies, health services research, and health behavior research.
Success Stories
Graduates of these programs go on to become impactful translational researchers; read some of their stories.