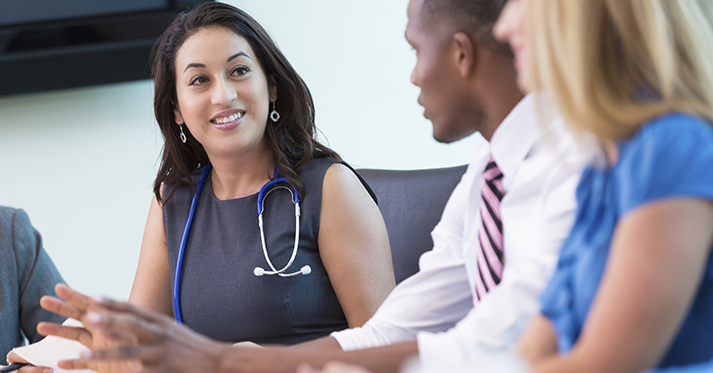 02 Jun

ITHS Announces New Co-Director for Regional Collaborations

The Institute of Translational Health Sciences announced today the appointment of Dr. Katherine Tuttle as Co-Director of the ITHS Regional Collaborations Program (RCP). In this role, Dr. Tuttle will serve as Chair of the Regional Advisory Workgroup, responsible for providing leadership and guidance on ITHS efforts to engage regional investigators and institutions in the five-state WWAMI region to promote and conduct translational science.

Dr. Tuttle currently serves as the Executive Director for Research at Providence Health Care in Spokane, Washington. She also holds appointments as Clinical Professor of Medicine in the Division of Nephrology at the University of Washington and Professor of Medical Sciences at Washington State University. In addition, she serves as the Associate Editor of the Clinical Journal of the American Society of Nephrology, and as Co-Chair of the National Kidney Foundation, Kidney Disease Outcomes Quality Initiative Workgroup for Diabetes and Chronic Kidney Disease.

"Bringing together clinicians, scientists, community leaders, and patients from across our region is essential to finding common interests and conducting translational science," said Dr. Tuttle. "My passion for research that matters to real people will be the foundation for my work with the ITHS."

Dr. Tuttle earned her medical degree and completed her residency in Internal Medicine at Northwestern University. She completed a fellowship in Metabolism and Endocrinology at Washington University, and Nephrology fellowship training at the University of Texas Health Science Center in San Antonio, Texas. Dr. Tuttle's research interests include diabetic kidney disease, nutrition in chronic kidney disease, hypertension, renal vascular disease, and transitional care in chronic kidney disease.

"Dr. Tuttle brings a wealth of translational science experience ranging from cellular and molecular biology to animal studies to research with individuals suffering from diabetic kidney disease," shared Dr. Laura-Mae Baldwin, Faculty Director of the ITHS Regional Research Collaborations Program and UW Professor of Family Medicine. "She is an exceptional scientist and clinician, and we're delighted that she is joining our team."

Dr. Tuttle is assuming this rotating position after the planned departure of Dr. Rhonda Johnson, Professor of Public Health at the University of Alaska Anchorage, who served from 2012 and to earlier this year. During this time, Dr. Johnson helped align ITHS regional initiatives with the research priorities of regional investigators, and also worked to ensure regional stakeholders were meaningfully engaged in ITHS initiatives.

The ITHS RCP focuses on promoting multi-directional collaboration and exchange between the ITHS and regional innovators, working to understand how resources and challenges to conducting translational science apply to the WWAMI region, and identifying and addressing regional barriers to translational science.

The efforts of the RCP are part of broader efforts of the ITHS Regional Research Collaborations Program to engage with investigators, clinicians, and communities across the WWAMI region. These efforts include the maintenance of three regional clinical research networks, implementation of healthcare innovations into community practice, and collaboration with Alaska Native and American Indian tribes and tribal organizations.

To learn more about regional ITHS programs and efforts, please visit the "Community" section of the ITHS website.