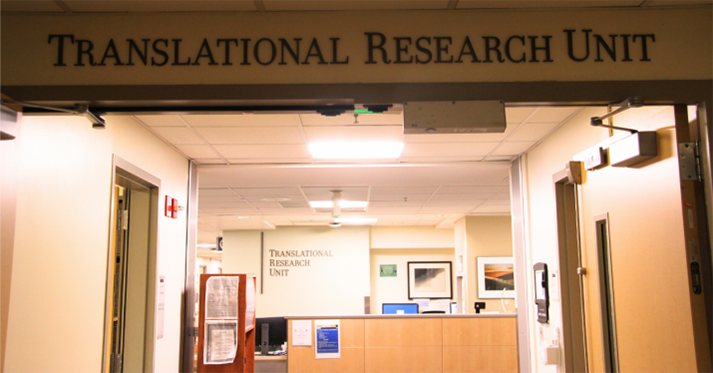 11 Aug

ITHS Translational Research Unit Welcomes Visitors from NASA

This summer, ITHS was pleased to welcome two distinguished guests from NASA to the Translational Research Unit (TRU) at the UW Medical Center.

Dr. Nancy Fleming and Dr. Kris Lenhardt visited the TRU as part of a comprehensive visit to the Center for Industrial and Medical Ultrasound (CIMU). They manage the Human Research Program – the half of NASA focused on astronauts, not rockets, which is why they were especially interested in the work being done at our in-house clinical research unit.

One of the projects they're most interested in is the Break Wave Lithotripsy (BWL) study from Mike Bailey, PhD, and Jonathan Harper, MD. Their study uses the TRU because it's important for them to have a clinic setting to test their ultrasound equipment for non-invasive kidney stone treatment. It's previously only been done in the OR during clinical lithotripsy. Projects like this are interesting to NASA for how they may be applied to treatment strategies for astronauts in space!

TRU clinic manager, Hyacinth Lee, PhD, RN, provided a tour of the area to highlight some of the great work that this space allows. During this visit, they discussed how TRU plays a crucial role in bridging the gap between basic scientific research and its real-world impact, facilitating the development of innovative therapies, diagnostics, and interventions that can improve healthcare outcomes and address pressing medical challenges.

This level of research coordination was met with appreciation by our guests, says Dr. Lee, who manages the clinic:
"I was so pleased to be able to share the great work being done here at the TRU. It feels great knowing our work is being acknowledged and appreciated by people working on such groundbreaking human innovation."
The TRU is a major asset to ITHS, and especially convenient for research participants since it is located within UWMC. This prime location allows both in-and-outpatient participation to happen with ease, in addition to allowing PIs easy access to patients, time-sensitive information, and much more.
We are grateful for NASA's interest in our translational work, especially in regards to TRU, which is a key piece of what has made translational research at the UW so successful.