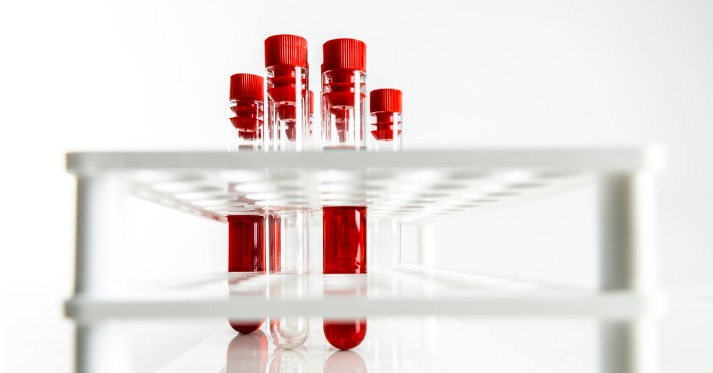 16 Oct

Apheresis Program Now Available at ITHS Translational Research Unit

The Translational Research Unit (TRU) at ITHS is proud to once again offer, the Apheresis program as one of its services to our local investigators. In February of this year, the TRU reinstated the Apheresis program, but had to partially close it for 3 months due to the pandemic. With a new dedicated nurse, it is now fully available for principal investigators and their research.

Since its inception, the TRU has offered investigators the support and infrastructure needed to conduct clinical and translational research. This support includes access to dedicated inpatient and outpatient facilities, specially trained nurses and support staff, laboratory services, and state-of-the-art equipment. Services include therapeutic, observational and interventional clinical studies as well as highly specialized immunotherapy studies; high-volume and/or serial, closely-spaced blood draws; and pharmacokinetic studies.

Adding the Apheresis program brings incredible value to the TRU as it increases ITHS capacity to serve research more widely. Kieu Thu Bui, RN, HP, CCRC is the dedicated nurse supporting this new service. "The most exciting application of this apheresis technology is collecting mononuclear cells to manufacturing chimeric antigen receptor modified T cells (CAR-T cells) for the treatment of various forms of cancers," shared Ms. Bui.
What is Apheresis?
As described in MedicineNet, Apheresis is used for the collection of donor blood components (such a platelets or plasma) as well as for the treatment of certain medical conditions in which a part of the blood that contains disease-provoking elements is removed.
Apheresis is a medical procedure that involves removing whole blood from a donor or patient and separating the blood into individual components so that one particular component can be removed. The remaining blood components then are re-introduced back into the bloodstream of the patient or donor.
"The Apheresis program is set to perform leukapheresis collection in support of cell/gene clinical research protocols," shared Ms. Bui. "We use a sophisticated apheresis machine that separates blood into its cellular and liquid components." Ms. Bui has training in clinical research, apheresis, phlebotomy, and infusion therapy. She is a certified clinical research coordinator and hemapheresis practitioner, and is the dedicated nurse for this program.
Bringing More Capacity to ITHS TRU
Hyacinth Lee, PhD, RN is the TRU Clinical Research Manager and leads its operations. Dr. Lee shared that at the TRU, "We have a one-stop shop. Investigators are very pleased to bring their research to us because we can support protocols in-house, from beginning to end. For example, we can conduct the Apheresis process here and then, hand over the collection to our Gene & Cell Therapy Lab, which is right across from our unit. After they manufactue the product our TRU nurses can administer it and record data for the study. This service supports 100% of the entire protocol cycle, all in one place saving investigators time and money."
Investigators are very pleased to bring their research to us because we can support protocols in-house, from beginning to end
The TRU is located in the UW Medical Center. If you would like to learn more about the TRU or request a service, please click here.