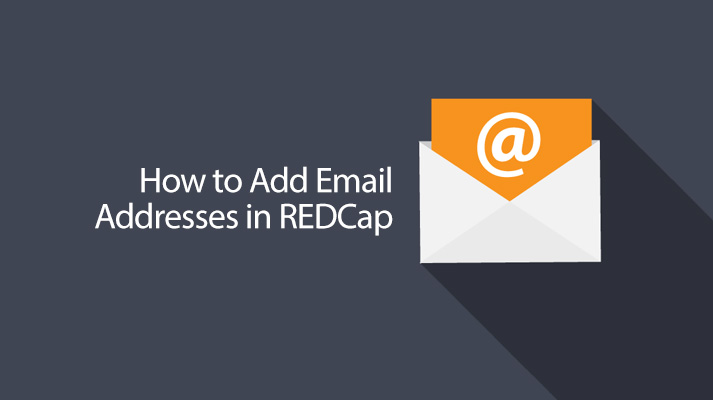 08 Apr

REDCap Tip of the Month: Adding Email Addresses

Most REDCap users do not like to send large numbers of survey invitations linked to their own email address due to the amount of out of office messages and other automated responses that then fill their inbox.

Using a general study or departmental email address is therefore preferable. However, many users are not aware an option exists to add more emails to their account.

REDCap allows up to two additional email addresses to be linked to your account. Once added, you can then select one of the new email addresses as the "sender" email for your invitation.
Adding an additional Email Address
Go to the "My projects" page.
Select "My profile" link on the top right of the screen.
Click the "Add Email" button for either the secondary or tertiary email.
Follow the instructions in the pop-up window and click the "Add Email" button.
Go to the inbox of the email address you just added and verify the address by clicking on the link. Note: If you do not have access to the inbox of that particular email address, you can contact your local REDCap Administrator to verify the email for you.
Once verified, you should be able to select the new address for functions in REDCap such as the "sender" email in survey invitations or to receive survey notifications.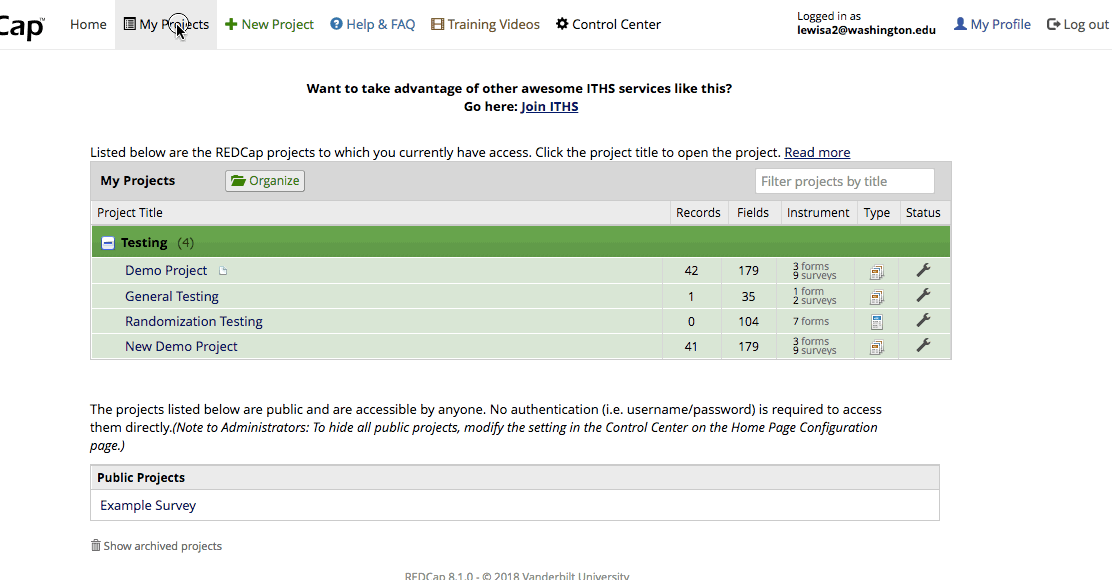 Please visit the REDCap home page to learn more about available training, support, and answers to common questions.