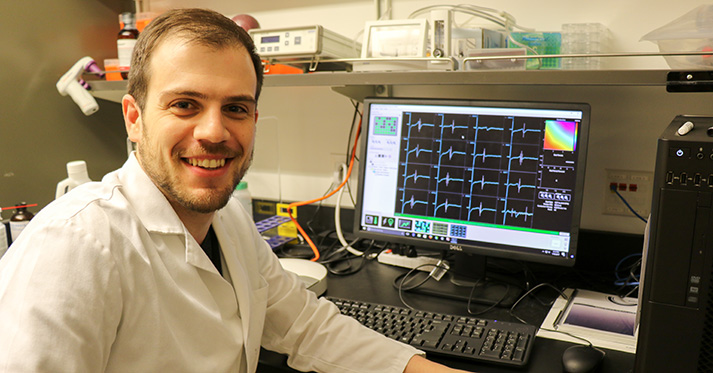 KL2 Scholar Alec Smith, PhD, in his lab at UW Medicine.
11 Jan

Three Promising Investigators Named to the ITHS KL2 Program

They have spent years honing their research and clinical skills through internships, fellowships, and faculty appointments. Now, thanks to the ITHS KL2 Multidisciplinary Clinical Research Career Development Program, three early-career investigators will have the dedicated research time and funding they need to continue pursuing their research goals.

This summer, the investigators will begin three years of rigorous training in an interdisciplinary cohort environment. During this time, ITHS will pay 75 percent of each investigator's salary and provide research funding up to $25,000 per year.

In addition to protected research time and mentoring, KL2 scholars will also have the opportunity to develop the skills necessary for a research career, such as writing grants and manuscripts, communicating research findings, and building multidisciplinary collaborations.

The three investigators who were selected as the newest cohort of KL2 scholars possess a range of interests that span the research spectrum:
Gaining a Better Understanding of Host-Pathogen Interactions
Elizabeth Duke, MD, MA, is a Senior Fellow in the Vaccine and Infectious Disease Division at Fred Hutch. Her research focuses on using mathematical models to better understand host-pathogen interactions and to make predictions about the outcomes of treatment.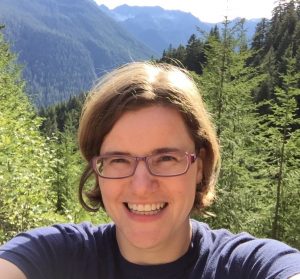 For her KL2 project, Duke will seek to optimize cytomegalovirus (CMV) prevention and treatment strategies in hematopoietic stem cell transplant patients. Her ultimate goal is to bring new and safe CMV antiviral medicines to patients who have undergone transplants, as well as to optimize new and existing treatment therapies. "The KL2 program will allow time for research, collaboration, and career development," Duke said. "The program will also ensure that I have the skills and support I need to excel in a research career."
Engineering Mature Human Neuromuscular Junctions for Modeling Charcot Marie Tooth Disease
Alec Smith, PhD, is a Senior Fellow in the Department of Bioengineering  at the University of Washington. His work centers on the development of accurate models of the skeletal musculature in both healthy and diseased states.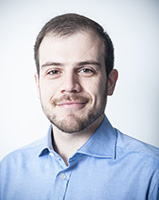 Specifically, Smith is focused on the development of models that will enable detailed analysis of the cues required to promote the formation of fully functional neuromuscular junctions. During his KL2 project, Smith will work with cells from patients with Charcot Marie Tooth disease, a debilitating neurological condition, to characterize how synaptic development is impaired in these individuals. Analysis of data from patients carrying different mutations will enable identification of common phenotypic factors that may offer new targets for therapy development.
Smith said that the KL2 program, in addition to research funding, offers opportunities that will help advance his career. "Presentation of my work to my immediate peer group offers a fantastic opportunity to gain feedback," he added. "I am also excited to interact with more clinical academics and discuss how my research could impact therapeutic options being provided to patients. Finally, the career mentorship will help me further develop my academic credentials and better position me for an independent academic appointment."
Using Technology to Optimize Mental and Behavioral Health Treatments
Jennifer L. Villatte, PhD, is a clinical psychologist and Assistant Professor in the UW Department of Psychiatry and Behavioral Sciences. Her research is aimed at developing smart technologies that improve the quality and accessibility of evidence-based behavioral health interventions in routine care, as well as identifying factors that influence mHealth engagement and effectiveness.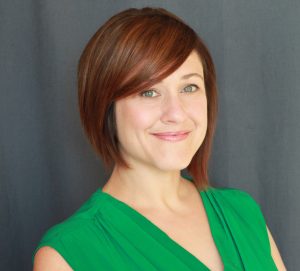 For her KL2, Villatte will seek to develop an implementation support tool that helps providers deliver effective, efficient interventions that enhance patients' mental and behavioral health. The tool will leverage innovations in artificial intelligence and signal processing to provide real-time, automated assessment of patient-provider interactions. It will also draw on human-centered design principles to deliver personalized, performance-based feedback and coaching in Cognitive and Behavioral Therapy (CBT) interventions.
"The ITHS KL2 program provides the ideal structure and support to gain a deeper understanding of the disciplines I will need to work with to develop the novel measures and methods required to optimize behavioral health interventions in routine care. Each aim in my KL2 project provides an opportunity for immersive, intensively mentored research in a discipline I believe will be crucial to the successful translation of behavioral science to public health."
"Each of these investigators has shown significant promise in their field of scientific study," said Dr. Mary L. (Nora) Disis, Principal Investigator of ITHS and Associate Dean for Translational Science in the University of Washington School of Medicine. "We believe the KL2 program will be that final boost they need to fully mature as independently-funded investigators who can help spearhead the next generation of clinical and translational research discoveries."
The KL2 program is funded by the National Institutes of Health through ITHS' grant with the National Center for Advancing Translational Sciences. ITHS KL2 scholars receive an intensive mentored experience in a specific area of research, while also gaining knowledge of the full spectrum of clinical research. The program encourages a range of investigation, including patient-oriented research, translational research, small- and large-scale clinical studies and trials, epidemiologic and natural history studies, health services research, and health behavior research.
Visit the ITHS Education pages to learn more about the KL2 program and other education offerings from ITHS.