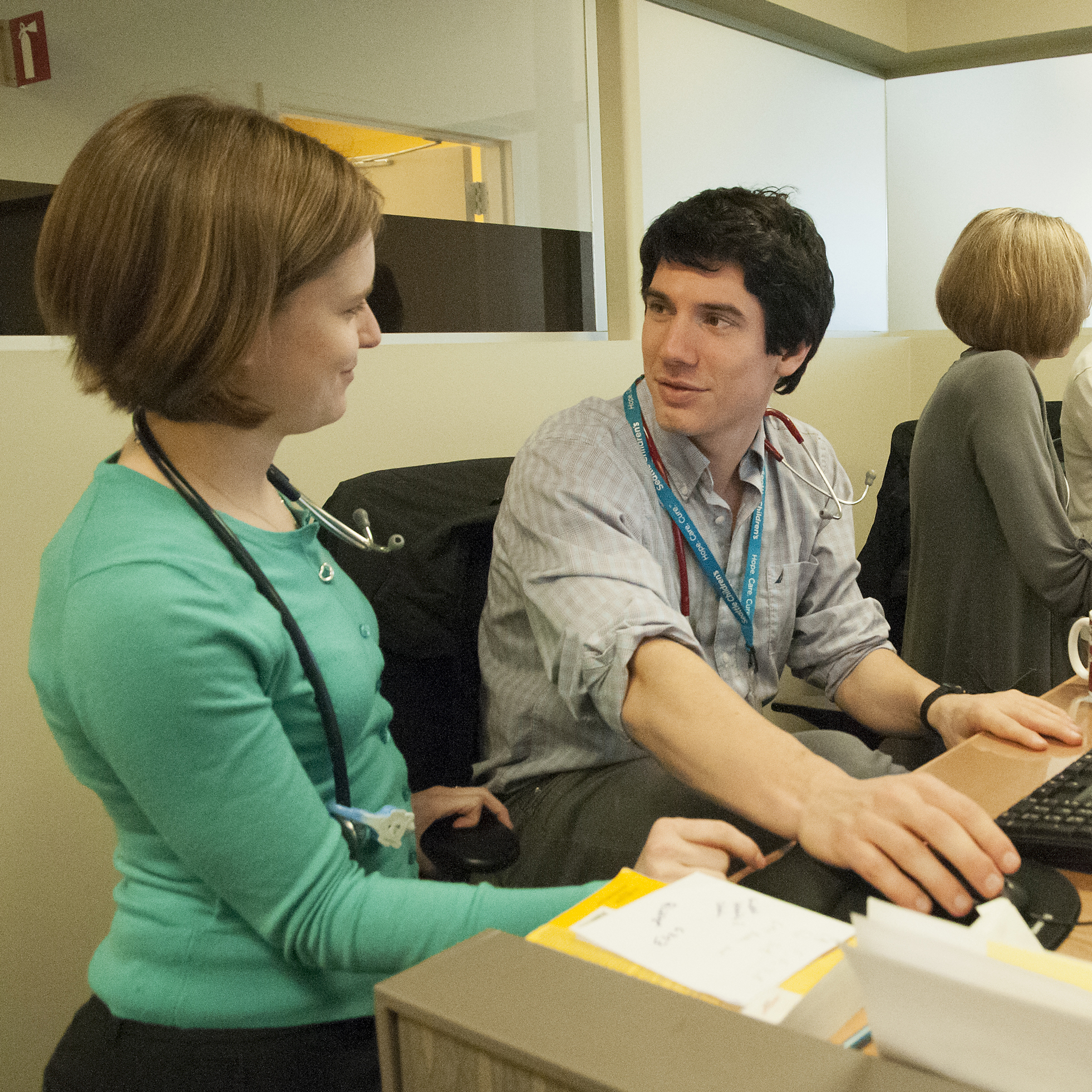 18 Feb

WPRN Partnerships Help Break Down Barriers to Research Participation

Rural and underserved populations often do not have opportunities to be involved in the latest healthcare research due to their geographic remoteness and lack of affiliation with academic medical centers. The WWAMI region Practice and Research Network (WPRN) seeks to break down these barriers by helping to create partnerships between academic researchers and community-based practices.

"The WPRN helps to disseminate discoveries and successful interventions developed in academic medical centers to community settings throughout the WWAMI region," said Gina Keppel, a Research Scientist with the Institute of Translational Health Sciences (ITHS) who helps coordinate the WPRN. "Patients in these settings can then access the latest research opportunities and have their voices heard."

The WPRN, which is funded in large part by ITHS, was started in 2007. It now consists of 40 primary care practices located in community settings throughout Washington, Wyoming, Alaska, Montana, and Idaho (WWAMI). Each practice has at least one designated champion who serves as the member representative to WPRN. These champions are a mix of clinicians, psychologists, and pharmacists who are in full- or part-time practice.

The WPRN regularly engages with its practice champions to share potential research study topics that might be of interest as well as to identify the types of projects that champions would like to see. Once a project is selected and practices are engaged, WPRN staff members like Ms. Keppel and champions from the practices themselves work with the academic investigators to design the study in a way that minimizes impact on the practice workflow and the process of care.

An example of a recent WPRN study is the 12-site project, "Patient Preference for Weight Loss Programs." This topic was selected based on champion feedback after the United States Preventive Services Task Force issued a recommendation for screening and managing obesity in adults. Practices wanted to hear the patient perspective on the recommendations and whether they would be likely to participate in the recommended counseling and behavioral interventions.

The WPRN worked with participating practices to develop and implement the project survey at the 12 different sites. The WPRN then gathered and analyzed the results, which demonstrated patient enthusiasm for these interventions. A WPRN team is now working with the practices to determine whether these interventions can be delivered and tested in a pragmatic way in community-based practices and their surrounding communities.

The WPRN also is engaged in ongoing work on a variety of other topics, including behavioral health, cancer screening, chronic disease management, health information technology, and medication safety. To learn more about the network and the benefits of becoming involved, please visit the WPRN website or contact Gina Keppel at gakeppel@uw.edu or (206) 685-0750.