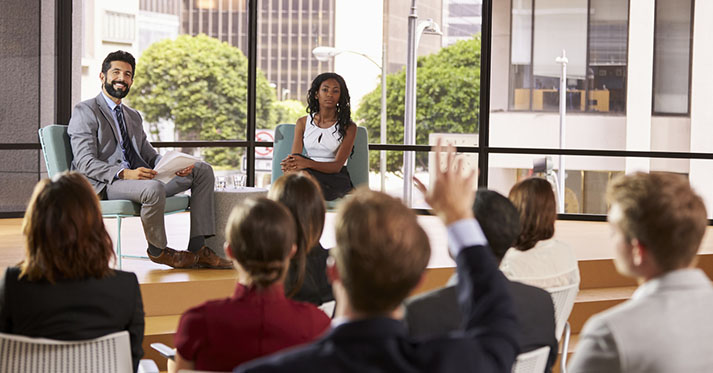 Getting A Career Development Award: Tips from current awardees (moderated panel)

Posted on April 26, 2018

in

When:

May 29, 2018 @ 11:30 am – 1:00 pm

2018-05-29T11:30:00-07:00

2018-05-29T13:00:00-07:00

Where:

UW Medicine South Lake Union, Building C, Orin Smith Auditorium
850 Republican St
Seattle, WA 98109
USA


Contact:

ITHS Education

206-221-1234

In an effort to facilitate the career development of clinical and translational investigators, many funding agencies offer fellowship and scholar awards. These awards are often prestigious and difficult to obtain, with a low average rate of acceptance. In order to prepare an application package that is competitive, applicants will benefit from learning how career development award applications differ from investigator initiated applications, as well as how important the mentor letter and career development plans are to the overall application.

In this Career Development Series event, attendees will learn from a panel of clinical and translational investigators who have successfully received a career development award. A lively discussion will be moderated by Dr. Sheila Lukehart, the Associate Dean for Research and Graduate Education in the School of Medicine.
Schedule
11:30-12:30 Panel discussion
12:30-1:00 Networking and light lunch
By the end of this event learners will be able to…
Identify strengths (and weaknesses) of career development award applications
Discuss the benefits of obtaining a career development award
Describe how to best work with a mentor in preparing a career development award application and the mentor statement
Discuss the qualities of competitive career development award applications
About the panel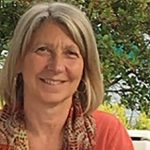 Moderator: Sheila Lukehart, PhD, is Professor of Medicine and Global Health, and Adjunct Professor of Microbiology, at the University of Washington in Seattle, WA. She is a recognized expert on syphilis and Treponema pallidum, and has focused her research on molecular pathogenesis of syphilis, host immune responses to Treponema pallidum, neurosyphilis, syphilis-HIV interactions, and antibiotic resistance in T. pallidum. In addition, Dr. Lukehart has been actively involved in the training of young STD scientists as Director of the Sexually Transmitted Infections Developmental Research Program and the University of Washington STD & AIDS Research Training Program.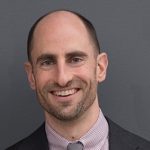 Panelist: Joshua Hill, MD
Acting Assistant Professor, Fred Hutch, Vaccine and Infectious Disease Division
Award Type: K23, 2015-2020
Project Title: Human herpesvirus 6 in lower respiratory tract disease and chromosomal integration after hematopoietic cell transplantation
Dr. Joshua Hill is an Acting Assistant Professor of Medicine in the Division of Infectious Diseases at the University of Washington and an Associate at Fred Hutchinson Cancer Research Center in Seattle, Washington where he practices Transplant Infectious Diseases. Dr. Hill's research focuses on clinical and translational investigations relating to infections in immunocompromised hosts, with a focus on disease associations, risk stratification, and diagnostic and treatment strategies for viral infections.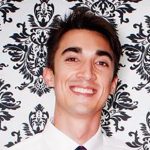 Panelist: Ryan Nagao, PhD
Senior Fellow, Bioengineering, University of Washington
Award Type: R00 and K99, 2017-2019
Project Title: A multifaceted approach to modeling vascular dysfunction in kidney disease
Dr. Nagao is the recipient of a K99/R00 pathway to independence NIH grant co-supervised by Drs. Ying Zheng, in the Department of Bioengineering and Jonathan Himmelfarb, Director of the Kidney Research Institute. His research focuses on engineering systems that mimic the microvasculature in order to investigate biological phenomena.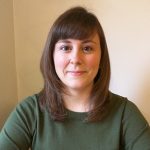 Panelist: Jessica Jenness, PhD
Acting Asst Professor, Dept of Psychiatry and Behavioral Sciences, University of Washington
Award Type: K23 Patient Oriented Career Development Award, 2017-2022
Project Title: Targeted Intervention for Adolescents following Child Maltreatment: Neural and Behavioral Mechanisms within the Positive Valence System
Dr. Jenness completed her predoctoral internship at the University of Washington (UW) and graduated from the University of Denver with her Ph.D. in Child Clinical Psychology in 2015. Her research interests include biological and affective risk factors related to youth depression, with an emphasis on how these risk factors are influenced by environmental stress.
Panelist: Ann Chiao, PhD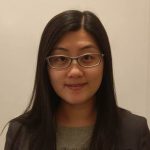 Acting Instructor, Department of Pathology, University of Washington
Award Type: NIA K99, 2016-2018 and pending R00 award, 2018-2021
Project Title: Molecular Mechanisms of Rapamycin-induced Reversal of Cardiac Aging
Dr. Chiao's main research interest is in understanding the molecular mechanisms of age-related cardiac dysfunction and heart failure with preserved ejection fraction (HFpEF). Her current research focuses on identification and characterization of interventions to delay or treat cardiac aging, in particular dissecting the mechanisms of cardiac aging reversal induced by late-life treatment with rapamycin or mitochondrial targeted SS-31 peptide in mouse model.
Sorry. This form is no longer available.