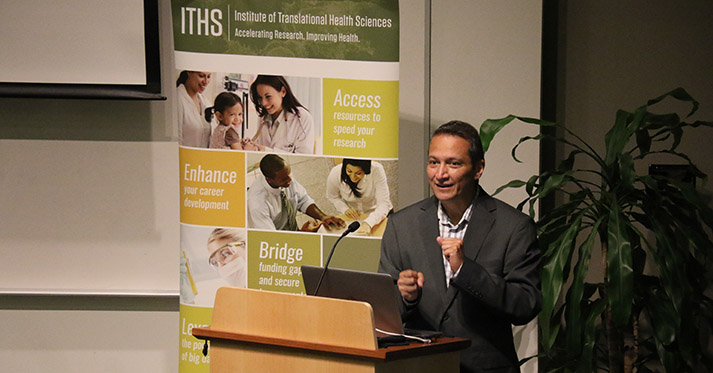 11 Sep

In Memorium: Carlos De La Peña

Posted on September 11, 2018 @ 2:28pm

in

About ITHS

We are sad to announce that Dr. Carlos De La Peña, Executive Director of the Institute of Translational Health Sciences (ITHS), passed away on Friday, September 7, 2018 after an extended illness.

Dr. De La Peña earned his medical degree at the Universidad Autónoma de Madrid Medical School. He earned an MBA from University of Texas at Arlington, and a Master of Healthcare Administration from George Washington University as well as an International Master of Business Administration.

Dr. De La Peña dedicated his career to clinical and translational science, holding multiple roles as a clinician, researcher, and administrator for large hospitals and research organizations. Before Dr. De La Peña came to ITHS, he spent four years as Administrator of the Clinical & Translational Science Institute of Southeast Wisconsin. Prior to that, he was the Associate Director of the Clinical and Translational Research Center, the CTSA at the University of Texas Southwestern Medical Center in Dallas.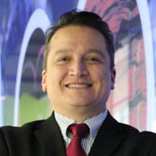 As Executive Director of the ITHS, Dr. De La Peña managed the Institute with an astute strategic vision and built effective teams for complex projects. He cared for and respected his employees, and his passion for health research was transmitted to all who work here. One would often hear ITHS staff say they left a meeting with Dr. De La Peña feeling appreciated and inspired.
Dr. De La Peña provided the vision and tenacity required to make innovation happen every day. His sincerity elicited dedication and was a service to the industry of academic research. We at ITHS are grateful for the opportunity to have grown our Institute under Dr. De La Peña's leadership; it has been a privilege to work with someone who believed that we can change the world with the work that we do here.
There will be no service held for Dr. De La Peña. In lieu of a memorial, ITHS will host a celebration of Dr. De La Peña's life and legacy on September 25th at 4:30pm at UW Medicine, South Lake Union, C-123.