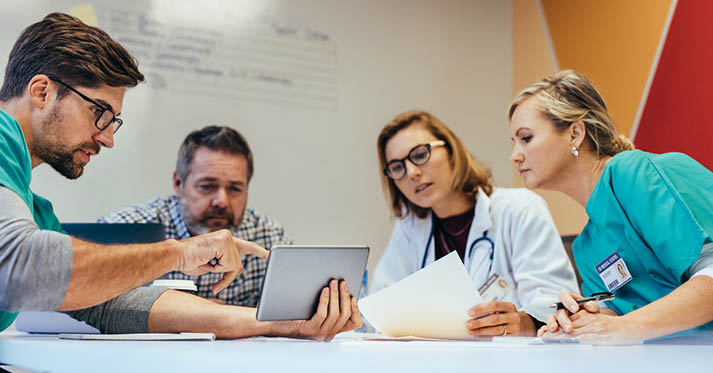 04 Sep

CTSA collaboration produces manual for data safety monitoring boards

Clinical researchers know how important it is to safeguard trial integrity. In fact, this is such a crucial part of the process that many trials utilize Data and Safety Monitoring Boards (DSMBs) to regularly review safety related data and observe trial progress. Yet, establishing and maintaining a DSMB with the proper set of expertise can be a large undertaking, and until recently there had been few self-service tools to help investigators and research teams navigate this process.

ITHS Faculty member Ann Melvin, MD, MPH, helped establish a Data and Safety Monitoring Board program at ITHS over 10 years ago. Often investigators who initiate their own treatment trials find that they are in need of independent data and safety oversight but lack the specific experience or infrastructure to pull that together. Dr. Melvin and her colleagues soon realized this was a significant need across many institutions within the national Clinical and Translational Science Award (CTSA) Program and worked to provide services and materials to guide investigators.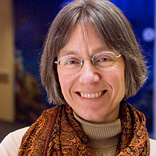 What ensued was a national effort to bring best practices from multiple institutions into a single DSMB document. The resulting manual, published by the CTSA Collaborative Data and Safety Monitoring Board Workgroup, focuses on investigator-initiated studies and provides comprehensive guidance for individual members including templates, responsibilities, training materials, and activities to establish and maintain an effective DSMB.
This publication can be used to help investigators understand what they are looking for and why it is important. "The purpose of the DSMB is to make sure the trial is progressing in the way that it was planned," said Dr. Melvin. In other words, to ensure that any implementation, safety, or other issues do not change the risk-benefit ratio for future participants. This could be different for different types of trials. For example, large multi-site trials may only convene an annual or bi-annual board to review progress whereas shorter or more intense trials may need a board to monitor potential risks very closely— even at the individual patient level.
These boards can vary in size and meeting frequency, depending on the type and scope of the study being monitored. A DSMB can be made up of multiple clinicians, bioethicists, biostatisticians, community members, or other clinical research experts who can weigh in on protocol safety and practice. Often, these experts have never been part of a DSMB and may not fully understand the role and commitment, which can be a major barrier. Investigators often ask, 'Do we need a DSMB? What should it do and what should it look like? What is expected of me for participating?' This manual will serve as a first step or guide towards answering some of these questions.
Access the manual now
Looking for more guidance?
ITHS offers a full suite of Data and Safety Monitoring tools and services. The ITHS DSMB team can help you set up a DSMB, put together a data safety monitoring proposal for your grant, as well as obtain an independent medical monitor for your study.
The website provides training materials and templates, or you can connect with the team to set up a consult for individual guidance. DSMB services can be provided virtually to investigators from anywhere within the Washington, Wyoming, Alaska, Montana, and Idaho (WWAMI) region.