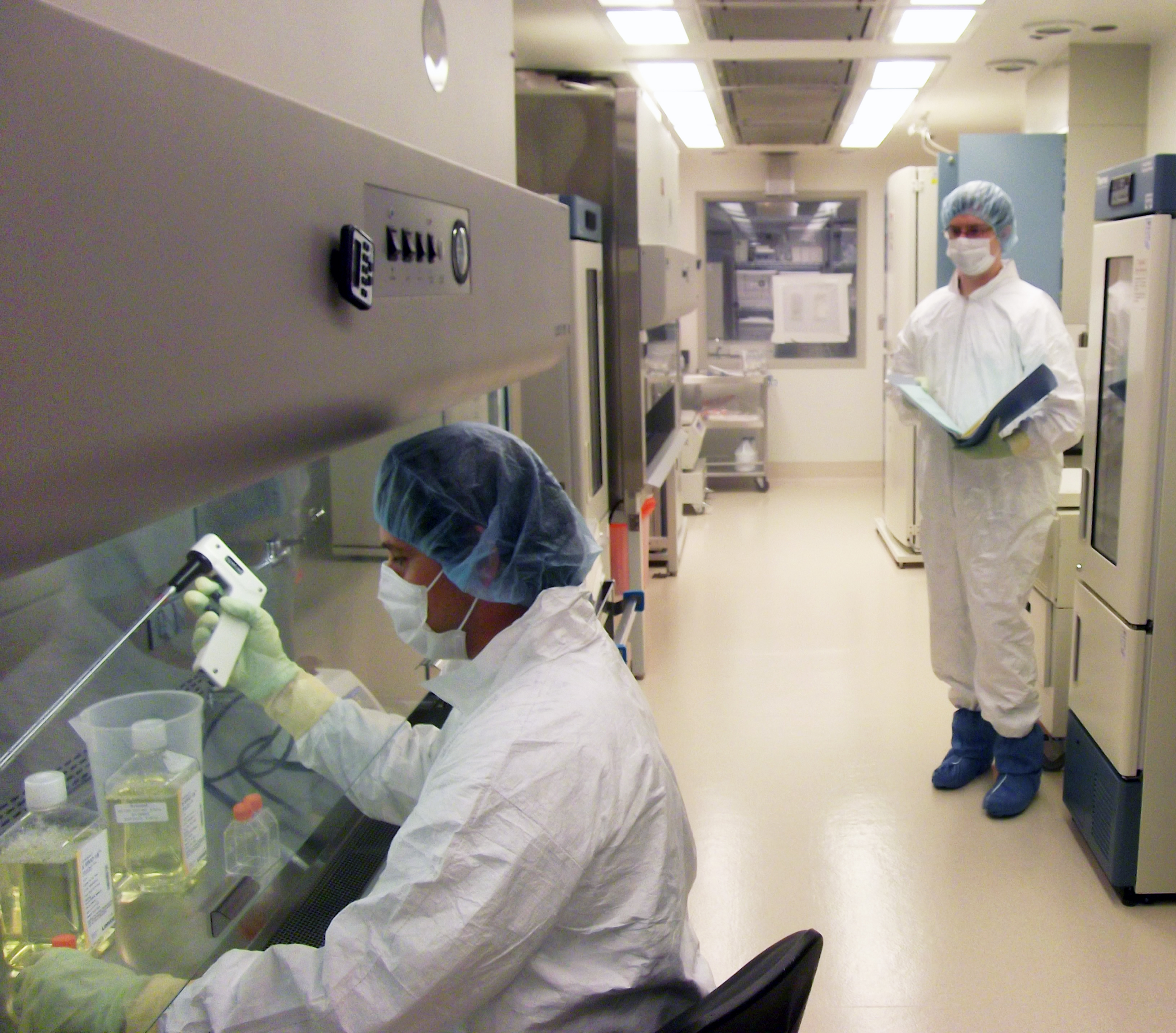 12 Jul

Gene and Cell Therapy Lab now open for researchers

The Institute of Translational Health Sciences has reopened its Gene and Cell Therapy Lab. As a biologic manufacturing facility designed to support Phase I/II clinical trials, the lab recently redesigned its operations to address the unique requirements for novel gene and cell therapy products.

Located within the UW Medical Center, the 2200 sq.ft clean room facility is ISO class 7, with four independent manufacturing suites equipped with continuous monitoring systems, a CliniMACS® cell selection system, a controlled rate freezer, and LN2 vapor storage system. The experienced staff is equipped to run concurrent studies and offer a fast turnaround time.

In addition, the lab's close integration with the Clinical Research Center offers access to on-site apheresis, patient care rooms, and nursing services. This allows for more cost-effective and integrated study design.

A recent phase I study evaluated the safety and feasibility of cellular immunotherapy using genetically modified autologous CD20-specific T cells for patients with mantle cell and Indolent B-cell Lymphomas, while a different Phase I/II study evaluated the infusion of HER-2/neu specific T cells in patients with Advanced stage HER-2/neu expressing Cancers who have received a HER-2/neu vaccine Lymphomas.

Typical customers of the lab include clinical investigators in both industry and academia pursuing vector technologies, immunotherapy, stem cell therapy, or cord-blood transplant. Beyond the scientific expertise, the Lab offers all the services related to biological product manufacturing, such as assistance with regulatory and IND filing as well as cryopreservation and secure archiving.

To see how the ITHS Gene and Cell Therapy Lab can serve your needs, contact Manager Ponni Anand, ponnia@uw.edu, 206-598-7038.