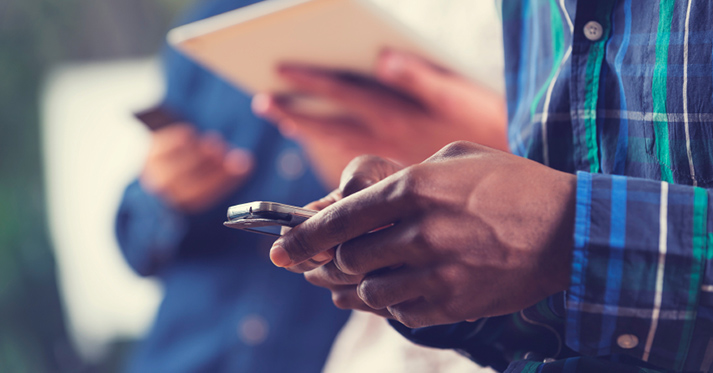 11 Feb

Technology Offers New Ways to Connect with Study Participants

Recruiting study participants is one of the most common challenges faced by researchers engaged in translational research. Around 15 to 20 percent of trials never enroll a single participant, and more than two thirds of trials fail to meet their original recruitment goals.

Recently, Internet-based technologies have made it easier for researchers to virtually meet potential participants where they are, which is increasing momentum around the use of patient-centered technology as a recruiting tool. For example, disease-specific online communities and social media channels can provide an opportunity to bring awareness to trials and help boost enrollment. Major pharmaceutical companies have also begun pushing to use mobile apps for clinical trial recruitment.

There are also websites like the Institute of Translational Health Sciences' ParticipateInResearch.org that act like a matchmaking service for potential participants and research teams. Participants can search and apply for clinical trials through the website, and researchers are automatically connected with the interested parties.

Haley Carroll recently used Participate in Research to find participants for her study "What Women Want." It was the first time Carroll, a graduate student research assistant in the University of Washington Center for the Study of Health and Risk Behavior, had used the site.

In the past, she had used all of the traditional recruiting tools: flyers, Craigslist, and word-of-mouth. While effective, the tools were time-consuming. "Craigslist needs to be updated weekly. Flyers need to hung and managed," she explained.

Recruiting through Participate in Research was easier, she said, because it required very little maintenance. She needed to only renew the posting once with updated Institutional Review Board approval.

She was also happy with the results. Though the study had been active for more than four years, Carroll noticed that "recruitment increased much more" after the study team first began using the site last winter.

With the aid of Participate in Research, Carroll was able to successfully meet the enrollment goals for her study. She plans to use Participate in Research for her next study, noting, "It has been really helpful for me."

Interested in reaching more potential study participants?

Researchers from the University of Washington and other institutions can post their research studies to the site at no cost. Visit ParticipateInResearch.org to learn more and submit a study.